America Baseball

This
Baseball Treasures America Ball
features my original artwork.
Side one is my painting of a bald eagle praying for America.
Side two is my painting of the Statue Of Liberty with the American flag in the background.
The reverse sides of the baseball have my hand painted "We The People" with some of the signers of the Declaration Of Independance in the background.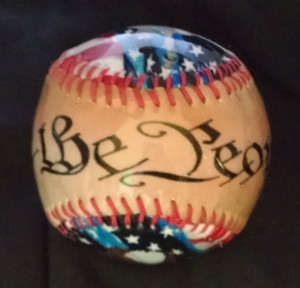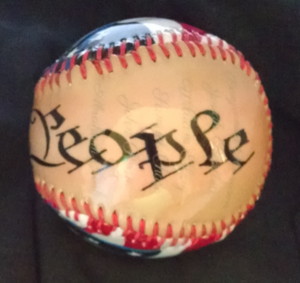 The top of the baseball says, "God Bless America".