Andy,
Here are your modified baseballs.
Johnny Bench
I added a ribbon to both sides and finished the black frame around his name.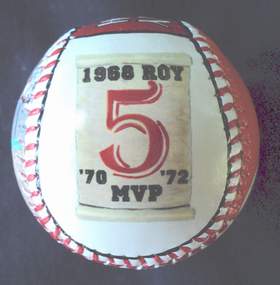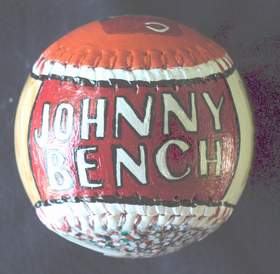 Barry Bonds
Took away the foul pole and foul line. Framed 762 with orange.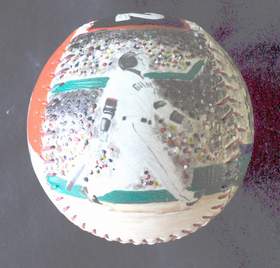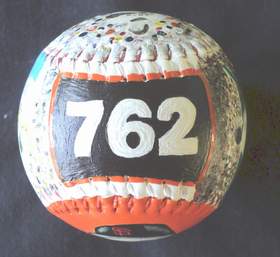 Ichiro
Added a ribbon to the side that didn't have it.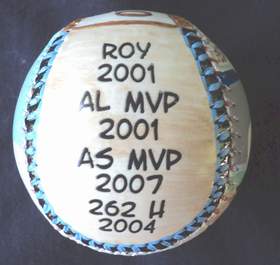 Mickey Mantle
Added the light blue frame around 536
Mark McGwire
Framed 583 with red.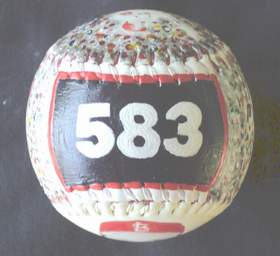 Reggie Jackson
Added a green and yellow ribbon to both sides. Added green "frame lines" on the bottom.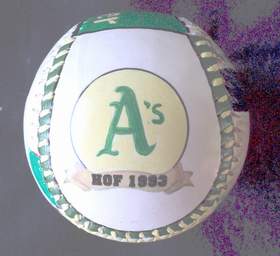 Let me know if I forgot anything.