Baseball Shirts with my original art added.
I took a break from creating my Legends Hand Painted Baseballs to design some fun and cool shirts.
These shirts are high quality and very comfortable.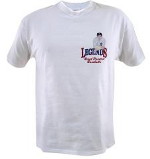 Legends T Shirt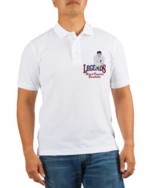 Legends Golf Shirt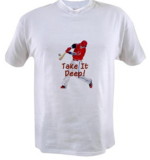 Take It Deep T Shirt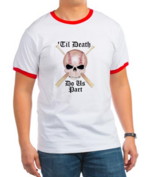 'Til Death Do Us Part T Shirt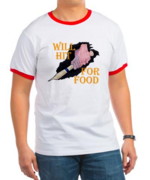 Will Hit For Food T Shirt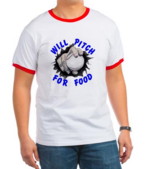 Will Pitch For Food T Shirt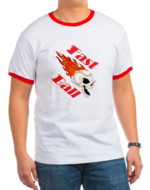 Fast Ball T Shirt
My original designs come to you compliments of Cafe Press. They will be shipped directly to you from Cafe Press, who creates them for me.
I designed each one with my original baseball art.
All major credit cards are accepted. Shipping will be added at check out.
Sizes Small, Medium, Large, Extra Large and 2X Large are available.
If you have never heard of Cafe Press, read about them here.
Return Policy
Should you ever need to return an item, you can do so here.
Customer Service
Use the Cafe Press Customer Service Page if you ever need answers to any questions you might have about my products.


Return From Baseball Shirts To My Home Page