Best Offer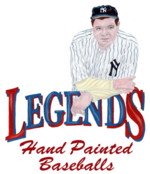 I have been listing my hand painted baseballs on Ebay for a long time. Ebay has what's called "Best Offer". So I decided to add this option to my website.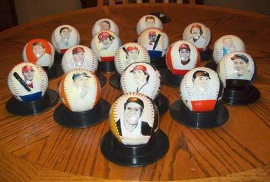 It's simple. Is there one of my hand painted baseballs that is available but you just don't have the funds?
Even if you would like to order a custom hand painted baseball you can still make me an offer.
Please keep in mind that each one of my baseballs takes between 12 and 15 hours of work to finish.
I will consider your offer and get back to you as soon as I can.
Please fill out the form below. Tell me which available baseball you want or what you want on your custom hand painted baseball. Then include your offer. I'll get back to you as soon as possible to discuss the details. Remember, shipping is FREE within the Continental United States.
I'm not sure how long I will be offering this so take advantage now.
Back To My Home Page
Copyright 2013 www.famousbaseballplayers.net

All Rights Reserved.