Legends Hand Painted Baseball Survey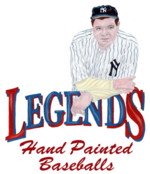 Please take a minute to answer my survey below.
The comments section is where you can really help me. Just write why you visited my website, why you return, why you bought something and of course why you didn't, etc. Even if you just want to tell me what you like or don't like about my baseballs.
Your feedback is very important to me.
Tell me what you want and I'll make sure you get it.
Thank you,
Steve

Copyright 2015 www.famousbaseballplayers.net

All Rights Reserved.