Chuck Connors

Kevin Joseph Aloysius Connors, or
Chuck Connors
as we knew him, was born on April 10, 1921 in Brooklyn, New York.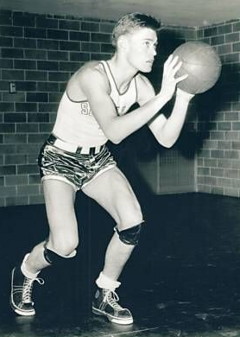 He received a scholarship to Adelphi Academy which was a private high school and then attended Seton Hall University for two years.
Connors joined the Army in 1942 where he served as a tank warfare instructor. After his service, he played center for the Boston Celtics in 1946 and 1947 where he played in 53 games and scored a total of 239 points.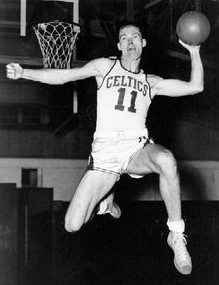 Chuck Connors also played nine seasons of Minor League baseball for the New York Yankees, Brooklyn Dodgers and Chicago Cubs. He played in 952 games where he batted .289 with 108 home runs and 392 runs batted in.
He played in one game for the Dodgers in 1949 and only came to bat once. He grounded into a double play. In 1951, Chuck was a Cub, appearing in 66 games. He batted .239.
While with the Cubs, Chuck was spotted by a fan who was a casting director for MGM movie studios. The director recommended him for a new movie MGM was making titled Pat and Mike starring Spencer Tracy and Katherine Hepburn.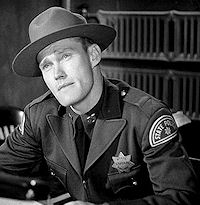 So in 1952, Chuck Connors left baseball and became a full time actor. In 1955, Chuck got a guest role in the popular TV series Superman. His next film role in the western The Big Country" in 1958.
Later in 1958, Connors got his big break landing the role of rancher Lucas McCain in the new television series, my all time favorite western, The Rifleman.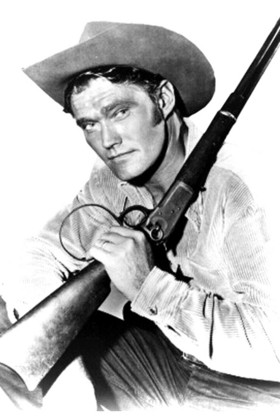 The series ran for five seasons and made Chuck Connors a star. Several of Chuck's former teammates guest starred on the show including Duke Snider and Don Drysdale.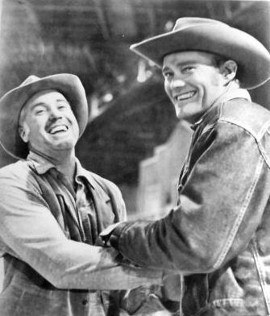 After The Rifleman, Chuck went on to star in the TV western Branded, and several other movies. But he will best be remembered for being the Rifleman. In 1992, Chuck was quoted as saying, "My whole ability to make a living is derived from the fact that I was The Rifleman."
Chuck Connors died of lung cancer on November 10, 1992. He was 71.
Copyright 2018 www,famousbaseballplayers.net

All Rights Reserved.