Hit King

If you follow baseball, you have seen the latest controversy. On June 15, Ichiro Suzuki of the Florida Marlins, registered his 4,257th hit, surpassing Pete Rose's total of 4,256.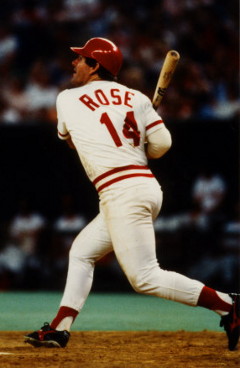 Now the question that's being bantered around baseball is, "who is the true all time hit king?"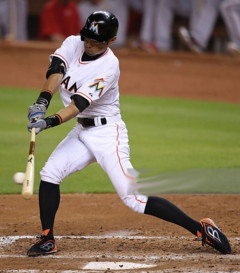 Ichiro began his Major League career with a bang for the Seattle Mariners in 2001 and promptly led the American League with 242 hits, 56 stolen bases and a .350 batting average. He was voted the league's Rookie Of The Year and Most Valuable Player Awards.
At this moment, Ichiro has 2,979 Major League hits. Pete Rose has 4,256.
So I guess the real question is who is the all time professional baseball hit king? If we are going to ask that question, then Ichiro would be the answer. But if the question is who is the all time Major League hit king, the answer is clearly Pete Rose.
To me, this discussion is ridiculous. If we are going to count hits that Ichiro got in Japan, then former Japanese home run hitter Sadaharu Oh is the all time home run king, not Barry Bonds. But I don't hear anyone talking about that.
I'm wondering if all the nonsense that has befallen Pete Rose over the last few decades is entering into it. Betting on baseball, the lifetime ban and the fact that most baseball people these days have little use or patience for Pete Rose.
For sure Ichiro is one of the premier hitters of his era. A sure thing, first ballot hall of famer. But Major League Baseball's hit king?
Pete Rose recently stated in an interview that if we are going to count all of Ichiro's professional hits, then we should count Pete Rose's minor league hits. Sounds corny, but Pete has a point. His minor league hits were professional hits and that would give Pete 4,683 hits.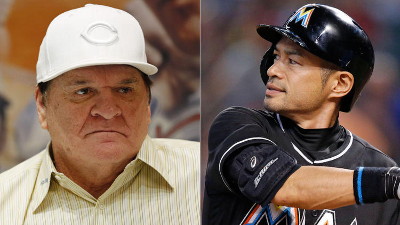 All lot of stories I've read about all this seem to make Rose look like a cry baby and an idiot. They post pictures of Rose that make him look like a cartoon character. I don't see it that way. Pete has valid points.
Japanese baseball is extremely competitive and very good baseball, but it isn't the Major Leagues. Even if Japanese baseball was better than the Majors, Ichiro still wouldn't have all his hits in Major League baseball.
Ichiro is poised to become Major League baseball's 30th member of the 3,000 hit club. Quite a feat considering he was 27 years old when he started his big league career. But that fact remains that he got 1,278 of his hits in Japan.
In my opinion, this whole point is crazy. Pete Rose is the all time hit king.
Copyright 2016 www.famousbaseballplayers.net

All Rights Reserved.