Painted Footballs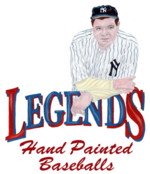 Legends Hand Painted Footballs

One Of A Kind Hand Painted Footballs
Tom Brady Regulation Sized Football
Legends Hand Painted Footballs.
Just like my hand painted baseballs, each football is a one of a kind piece of art work. Choose one below or order any player you want.
You pay nothing until your football is completed.
Regulation (Full Sized) Football: $295.00
Take Up To Six Months To Pay
The price includes the hand painted football and Free Shipping anywhere within the Continental United States.
(Add $15.00 for International Shipping. This includes Hawaii, Alaska and Puerto Rico)
From now on, all my footballs will have the two top panels painted like the full sized Tom Brady Football.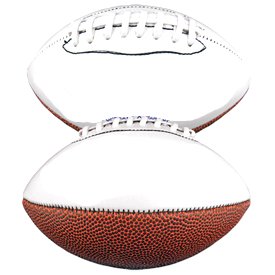 I start with a blank football. Both top panels are smooth which makes painting easier. The two bottom panels look and feel like a real football.
No one else will have one just like yours.
I'll be adding footballs to this page as I finish them.
Scroll down to see some examples.
If you see one of my footballs below that you want but it's SOLD, Let Me Know. I'll paint a similar football for you.
Contact Me with any requests or suggestions for a Legends Hand Painted Football. Any player or Coach, past or present.

Joe Montana Football(SOLD)

Tom Brady Football(SOLD)

Dan Marino Football(SOLD)

Superbowl 50 Football(SOLD)
Order Your Custom Football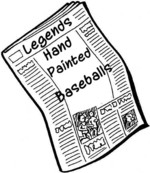 Sign Up For My Free Newsletter
Return From Painted Footballs To My Home Page
Copyright 2018 www.famousbaseballplayers.net

All Rights Reserved.