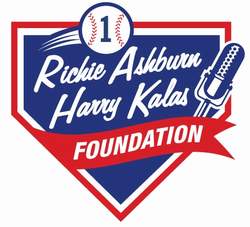 On May 2, 2011, my wife and I had the privilege of attending the Richie Ashburn-Harry Kalas Foundation benefit fundraising dinner.
I provided the art work for the event as well as quite a few hand painted baseballs that they had the Phillies" players sign. Then they auctioned them off. The painted baseballs raised $2,600.00 for the foundation.
I also provided a hand painted Richie Ashburn bat that was auctioned and brought in $750.00.
We took lots of photos with the current and former Phillies that were in attendance. Below are a few of them.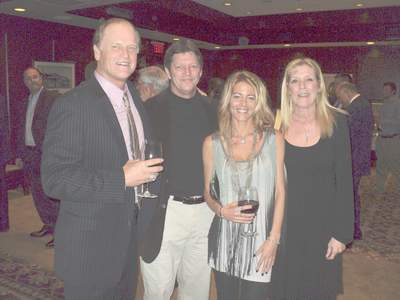 Here we are with former Phillies pictcher and current broadcaster Larry Andersen and his wife. I presented Larry with a hand painted baseball of himself.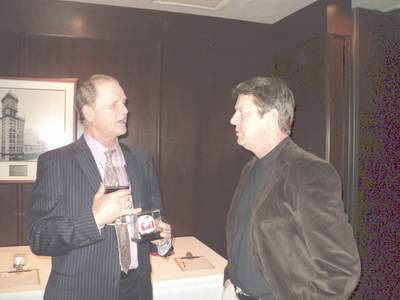 I had a chance to talk with Larry Andersen for awhile. Very nice guy.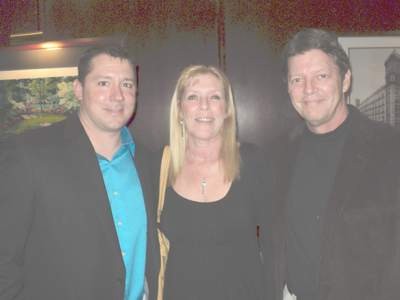 We spent some time chatting with former Phille Ricky Botallico.
Darren Daulton was about as cool as they come.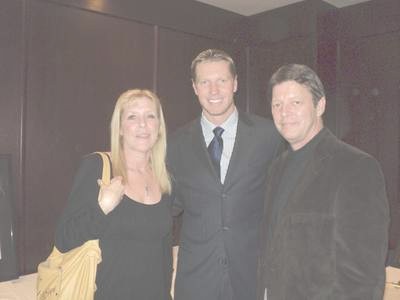 We got to meet Cy Young winner Roy Halladay.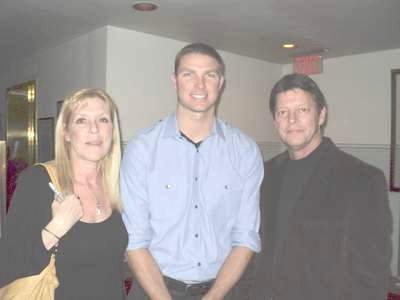 Pitcher Ryan Madson was very friendly too.
Here we are with Phils skipper Charlie Manuel.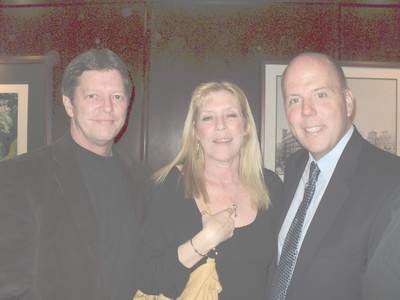 Phillies Broadcaster Tom McCarthy.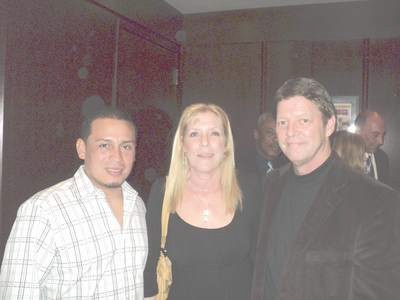 Catcher Carlos Ruiz was the friendliest player there.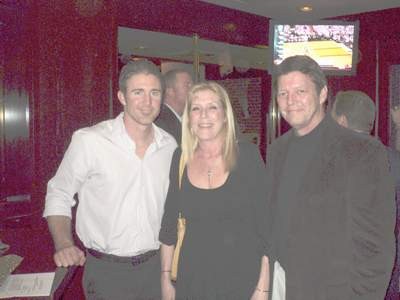 Every body's favorite Chase Utley spent some time talking to us.
The always smiling Shane Victorino.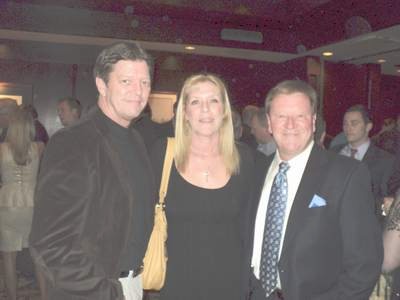 Phillie Broadcaster Chris Wheeler.


The Richie Ashburn Foundation was founded in 1998. They recently changed their name to The Richie Ashburn/Harry Kalas Foundation.
Their mission is to bring free baseball camps and clinics to kids in the Philadelphia area.
Please take a moment to learn more about this outstanding organization and the great work they do and get your tickets now for the upcoming Richie Ashburn/Harry Kalas Foundation Benefit Dinner.
Richie Ashburn/Harry Kalas Foundation
Guests at the dinner will include current and former Phillies players, broadcasters and more.

Back To My Home Page