Your Own Baseball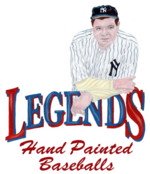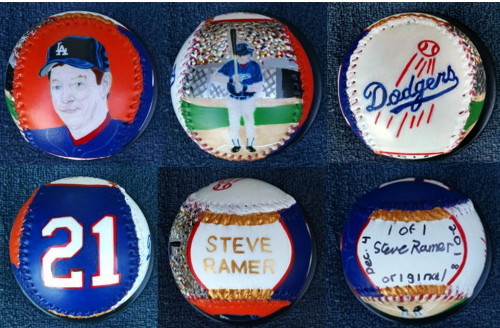 Now you can have yourself on a baseball! Your own, one of a kind, hand painted baseball with you on it. In full uniform. See below for a few samples.
$275.00
This is a one of a kind baseball.
I'll paint your portrait on the front of the ball and an "action" painting on the reverse side (Batting, fielding, pitching, etc.). The other two sides of the ball will have your jersey number and team logo or name.
The top of the ball will have your name.
The bottom of the ball will have my signature and the date your baseball was finished. Also 1 of 1. This means that this is an original, one of a kind baseball.
I'll need a large, clear photo of you in uniform and another photo of you in your "action" pose. Please make sure they are large, clear photos so I can see details.
Put your uniform on and have someone take the pictures of you. It doesn't have to be on a ball field. I can add the backgrounds.(If you can't email me your photos, you can send them through the mail. I'll return them to you when your baseball is finished.)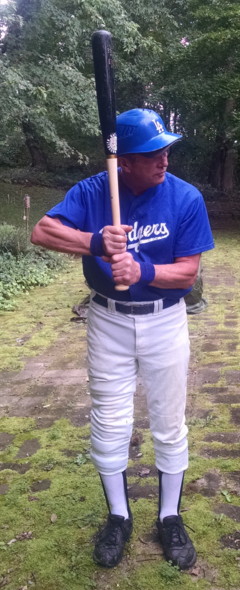 When your baseball is finished, I will email you pictures of it for your approval and send you the Pay Pal link. You can use your credit card through Pay Pal even if you don't have a Pay Pal account
Please Allow 3-4 Weeks For Completion Of Your Baseball.
I painted a baseball of myself to show you an example of what I can do for you. Check it out.
Steve Ramer Baseball
More Samples:

Frank John Baseball

Dave Morris Baseball

Mike Wenner Baseball

Jordan DellaValle Baseball

Jennie Finch Softball

My Son, Luke Ramer

Jacob Guillen

Evan Marushak

Coutney Solt Softball

I can also paint you on a full sized wood bat!

Please Contact Me to order your own hand painted baseball.

Copyright 2018 www.famousbaseballplayers.net

All Rights Reserved.