Frank John Baseball

This Legends Frank John MSBL Baseball features my original paintings.
Side one is my painting of Frank John. Click here for a closer look.
My painting of Frank pitching. Click here for a closer look.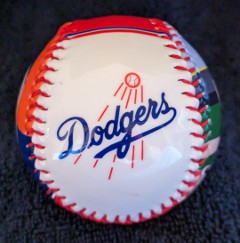 Frank's team logo.
Our MSBL logo and the year Frank John was inducted into the MSBL Hall Of Fame.
Frank John's name across the top of the ball.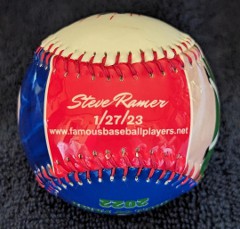 My signature, date this ball was completed and my website.
$275.00
Contact Me To Order Your Own Baseball
Please allow 3 to 4 weeks for completion of your baseball.
Shipping is FREE within the Continental United States And Puerto Rico.
Copyright 2023 www.famousbaseballplayers.net

All Rights Reserved.