Bat Mugs

I start with a blank, wooden "bat mug". 10.5 inches high.
These mugs are safe to drink from. They hold 12 ounces. But I recommend you just display them because of the artwork.
$145.00 Each
Shipping Is Free Within The Continental U.S. and Puerto Rico.
I'll be adding more Legends Bat Mugs as I finish them.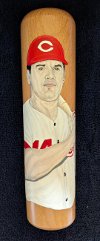 Pete Rose AVAILABLE
Roberto Clemente SOLD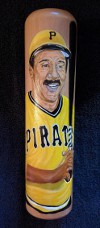 Willie Stargell SOLD
Copyright 2023 www.famousbaseballplayers.net

All Rights Reserved.