Painted Gloves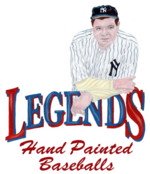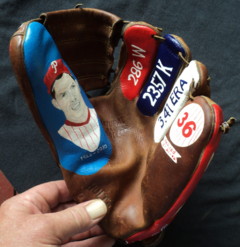 Starting with a vintage baseball glove.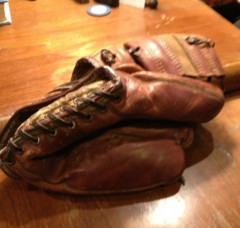 Each glove will feature my hand painted portrait of the player. The rest of the glove is hand painted with the player's stats, team name, jersey number, hall of fame year, etc.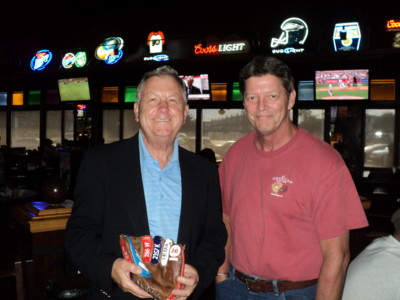 (Me and Phillies public address announcer Dan Baker.)
If you have a suggestion for a glove, please Contact Me
More Hand Painted Baseball Gloves Coming Soon!
Yogi Berra Hand Painted Glove SOLD

Robin Roberts Hand Painted Glove SOLD
Ivan Rodriguez Hand Painted Glove AVAILABLE
I'm working on a Carlton Fisk glove. I'll post it here when it's finished.
Return From Painted Gloves To My Home Page
Copyright 2013 www.famousbaseballplayers.net

All Rights Reserved.