Roy Campanella Glove

This
Legend's Vintage Roy Campanella Glove
features my original paintings.
This Glove Has Been Sold.
I started with a vintage Roy Campanella catcher's mitt.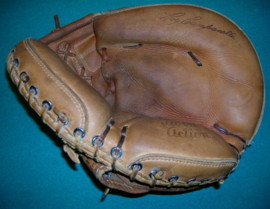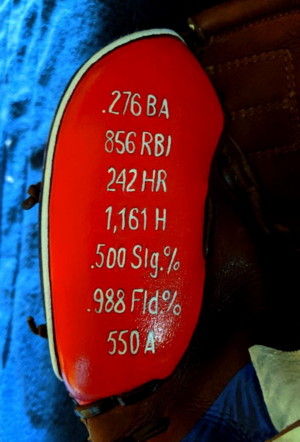 The left side lists some of Campy's statistics.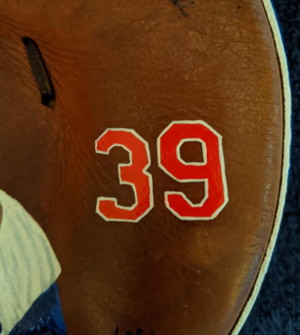 The right side has Campanella's famous number 39.
The Brooklyn Dodgers logo.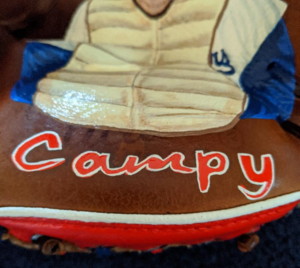 Roy Campanella's nickname.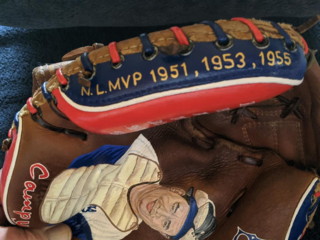 "N.L. MVP 1951, 1953, 1955". The laces are painted with Dodgers colors.
"HALL OF FAME 1969".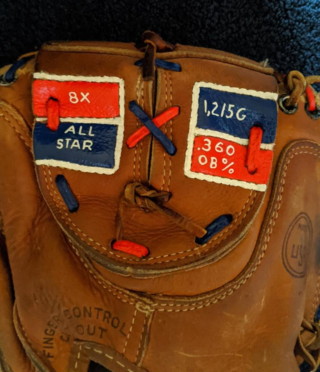 The web of the glove has a few more of Campy's stats.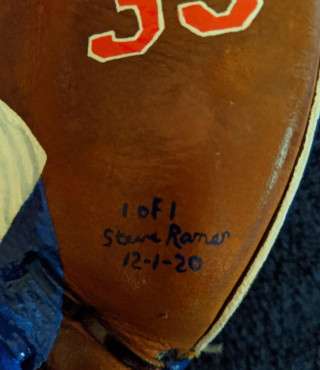 My signature and the date this glove was completed.
The entire glove has been sprayed with a sealer.
$497.00
royglove
Shipping Is $15.00 Within The Continental United States.
Copyright 2020 www.famousbaseballplayers.net

All Rights Reserved.