Mike Piazza Glove
This
Legends Mike Piazza Mitt
features my original paintings.
This Glove Has Been Sold.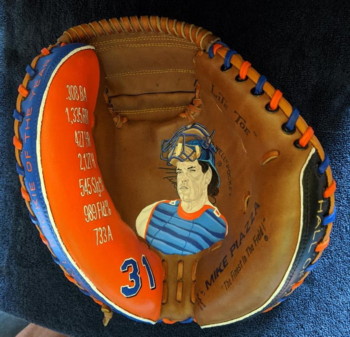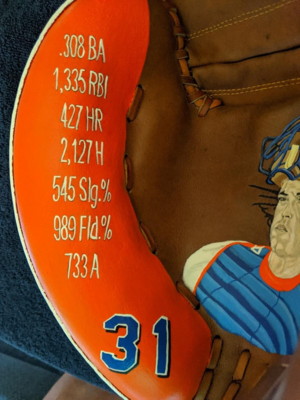 Mike Piazza's stats and his number 31.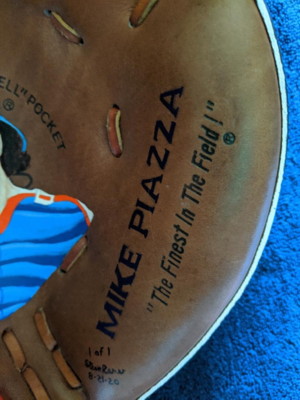 Mike Piazza's name and also my signature and date this glove was finished.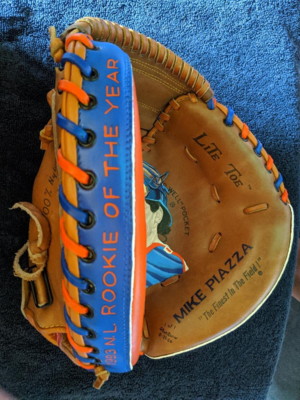 1993 N.L. Rookie Of The Year.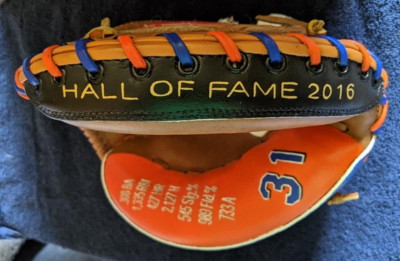 Hall Of Fame 2016.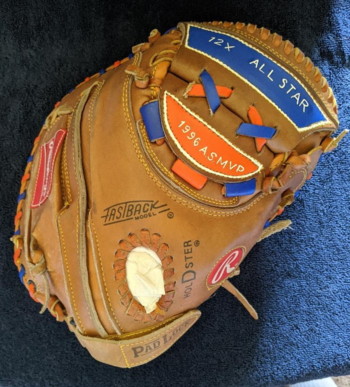 12X All Star and 1996 All Star MVP.
I used Mets colors because Mike Piazza chose to enter the Hall Of Fame as a Met. The laces have also been painted with Mets colors.
Contact Me To Order A Similar Glove.
$497.00
#mpglove
Back To Painted Gloves
Copyright 2020 www.famousbaseballplayers.net

All Rights Reserved.