Yogi Berra Glove

This
Legend's Yogi Berra Catcher's Mitt
features my original paintings.
This Glove Has Been Sold.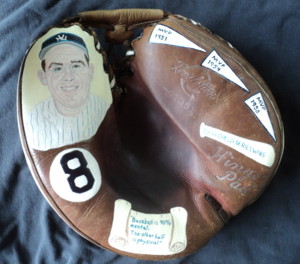 Starting with a vintage catcher's mitt.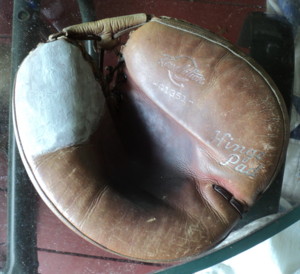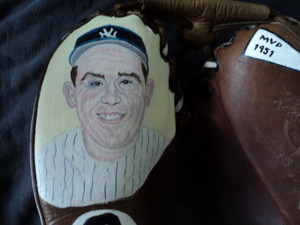 My hand painted portrait of Yogi Berra is on the thumb.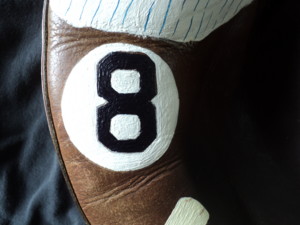 Yogi's famous number 8.
Across the top of the glove are pennants with the three seasons Yogi won the Most Valuable Player award.
One of Yogi's "Yogisms". "Baseball is 90% mental, the other half is physical".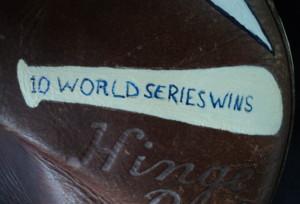 Yogi played in 10 World Series championships.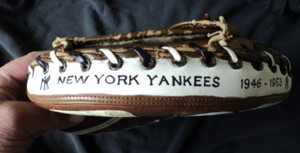 The edge of the glove shows the years Yogi played for the New York Yankees. The laces are painted with Yankees colors.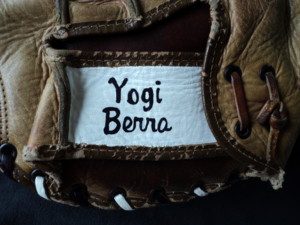 The back of the catchers mitt has Yogi Berra's name,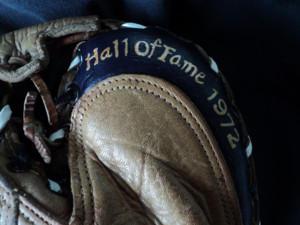 and the year was was elected to Baseball's Hall Of Fame.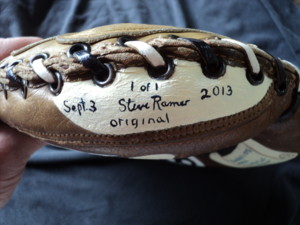 The bottom edge has my signature and the date that this glove was completed.
You will also see "1 of 1". This means that this is number one of only one created.
This is a one of a kind piece of art. There will never be another exactly like it.
$477.00

#ybg

Return From Yogi Berra Glove To Painted Gloves

Copyright 2013 www.famousbaseballplayers.net

All Rights Reserved.