Carlton Fisk Glove

This
Legend's Carlton Fisk Catcher's Mitt
features my original paintings.
This Glove Has Been Sold..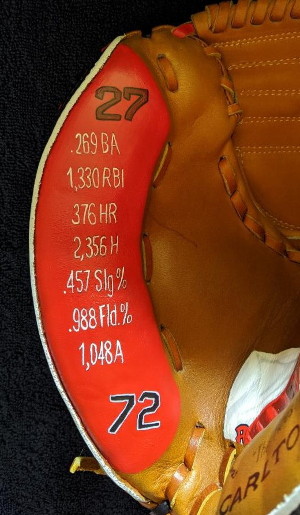 Carlton Fisk's statistics. Also his Red Sox number 27 and White Sox number 72.
Fisk's name, my signature and date.
1972 A.L. Rookie Of The Year.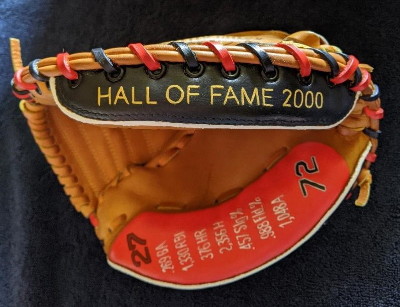 Carlton was inducted into Baseblla's Hall Of Fame in 2000.
This is the back of the glove. I used Red Sox And White Sox colors.
$497.00
Contact Me To Order A Similar Glove.
cfglove
Copyright 2020 www.famousbaseballplayers.net

All Rights Reserved.