Bat Painting Step By Step

I thought you might like to see step by step how I paint a bat. This bat is a little unusual because my customer wanted a football player, Tom Brady when he played for Michigan, on the bat.

I start with a 34 inch, full size Rawlings wood bat.

I sanded the Rawlings logos off the bat.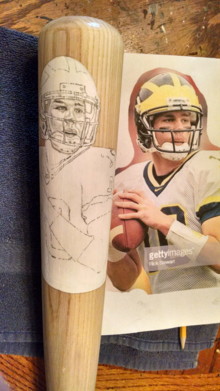 The first thing I do is paint a white primer. This makes drawing with a pencil much easier.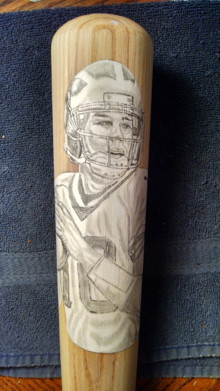 Tom Brady's portrait is completed with pencil. Click here for a closer look
Using a pencil, I added "MICHIGAN Wolverines", Brady's college number 10 and what will be the shield that will contain the Michigan "M". Click here for a closer look.