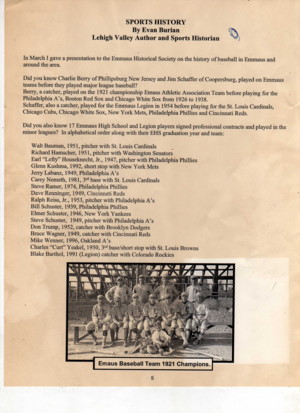 Recently a friend of mine gave me this article that was written by Lehigh Valley Sports historian Evan Burian.
Burian, a former quarterback at Emmaus High School and West Texas State University, has documented Lehigh Valley sports in Sports Legends of the Lehigh Valley a 162-page book he published himself last year.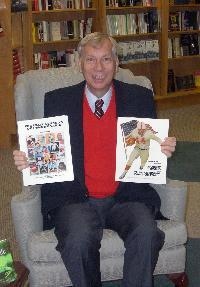 Here's what Burian's article says:
SPORTS HISTORY
By Evan Burian
Lehigh Valley Author and Sports Historian
In March I gave a presentation to the Emmaus Historical Society on the history of baseball in Emmaus and around the area.
Did you know Charlie Berry of Phillipsburg, New Jersey and Jim Schaffer of Coopersburg, played on Emmaus teams before they played Major League baseball?
Berry, a catcher, played on the 1921 championship Emaus Athletic Association team before playing for the Philadelphia A's, Boston Red Sox and Chicago White Sox from 1926 to 1938.
Schaffer, also a catcher, played for the Emmaus Legion in 1954 before playing with the St. Louis Cardinals, Chicago Cubs, Chicago White Sox, New York Mets, Philadelphia Phillies and Cincinnati Reds.
Did you also know 17 Emmaus High School and Legion players signed profesional contracts and played in the minor leagues? In alphabetical order along with their EHS graduation year and team.
Click on each player's name for their professional stats compliments of Baseball Reference.com
Walt Bauman, 1951, pitcher with the St. Louis Cardinals.
Richard Hamscher, 1951, pitcher with the Washington Senators.
Earl "Lefty" Houseknect, Jr., 1947, pitcher with the Philadelphia Phillies (Stats Not Found).
Glenn Kushma, 1992, shortstop with the New York Mets.
Jerry Labanz, 1949, pitcher with the Philadelphia A's(Stats Not Found).
Carey Nemeth, 1981, 3rd Base with the St. Louis Cardinals.
Steve Ramer, 1974, outfielder with the Philadelphia Phillies.
Dave Renninger, 1949, Cincinnati Reds.
Ralph Reiss, Jr., 1953, pitcher with the Philadelphia A's.
Bill Schuster, 1939, Philadelphia Phillies.
Elmer Schuster, 1946,New York Yankees(Stats Not Found).
Steve Schuster, 1949,pitcher with the Philadelphia A's.
Don Trump, 1952,catcher with the Brooklyn Dodgers.
Bruce Wagner, 1949, catcher with the Cincinnati Reds.
Michael Wenner, 1996, outfielder with the Oakland A's.
Charles Yeakel, 1950, 3rd base with the St. Louis Browns(Stats Not Found).
Blake Barthol, 1991 Emmaus Legion, catcher with the Colorado Rockies.
Some of the statistics from Baseball Reference.com are incorrect. For example, they have me (Steve Ramer) listed as 20 and 21 when I played. I was actually 18 and 19 years old. But it's still interesting to look back at the players from Emmaus who played professional baseball.
As a side note, some of us are old enough to remember Breadon Field in Allentown. It was the home of minor league baseball from 1948 until 1960. The park was torn down in 1964 and is now the site where the Lehigh Valley Mall stands.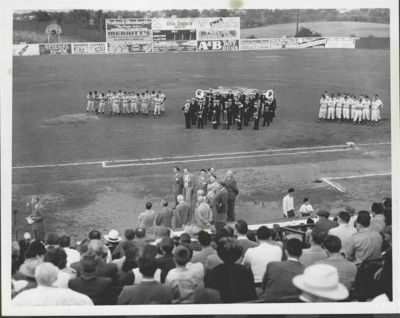 Allentown Cardinals, 1948–1952; 1954–1956
Allentown Chiefs(Red Sox), 1957
Allentown Red Sox 1958–1960 (Name Changed To Max Hess Stadium)