Ernie Harwell Microphone
"Legends" Ernie Harwell, hand painted microphone.
This Microphone Has Been Sold. Order A Similar Microphone Below.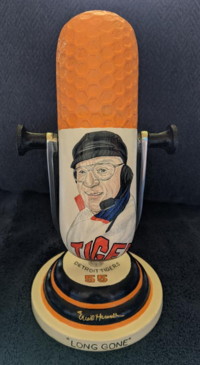 My hand painted, Ernie Harwell portrait, trimmed with Tiger's colors. Click here for a closer look.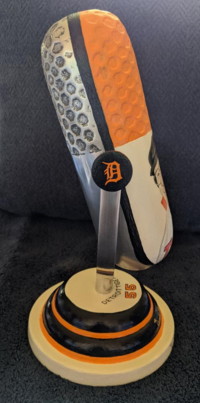 The knobs are painted Tiger's blue with the orange Detroit "D". And a blue stripe on each side to make the colors "pop".
The base has Ernie Harwell's reproduced signature and his famous, "Long Gone". Also "Detroit Tigers" and 55 for Ernie's years of broadcasting.
The back of the base has my signature and date this microphone was finished. Also 1 of 1.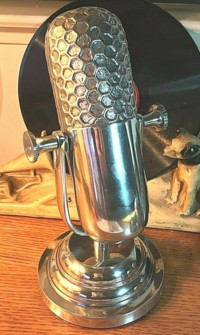 This is not a working microphone. It's an aluminum, microphone sculpture.
$495.00
#ehm
Shipping Is Free Within The Continental U.S.(Add $15.00 For International Shipping)
Back To Painted Microphones
Copyright 2020 www.famousbaseballplayers.net

All Rights Reserved.