The Game Has Changed

I'm writing this article because I was watching a Major League game on TV the other day, which is rare for me these days. The game has changed so much, that I just can't watch.
During this game, one of the younger players came to bat. His yellow baseball shoes, body armour and the king's ransom worth of gold hanging from his neck really caught my attention. Not to mention his hair which was so long I couldn't see his name on his jersey.
This young man proceeded to hit a home run. He stood at home plate and watched the flight of the ball. After the baseball cleared the outfield fence, he tossed his bat into the air and began twirling in circles as he headed toward first base. As he neared third base, he did some kind of gyrations that I didn't understand. Slowly he made his way home. When he got there, he stood on home plate and pounded his chest. Back in my day we would have called him a hot dog.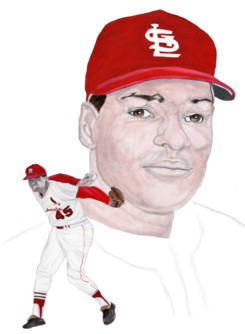 The first thing that came to my mind was, what if this player would have done this back in the 1960's? Let's suppose his club was playing the Saint Louis Cardinals and the great Bob Gibson was pitching. Those of us who remember Gibson know what would have happened. The next time at bat they would have needed the jaws of life to remove the baseball from this guy's ear.
Of course in today's game, the second a batter is hit by a pitch, he is ejected from the game. Or at least warned. Stan Musial, Ted Williams, Mickey Mantle, Roberto Clemente, Willie Mays, Hank Aaron, would never, ever have behaved like this kid did. Why? Respect, that's why.
The unwritten rule of not showing up a pitcher is apparently gone. So is disrespecting an umpire. Back in the day we almost never saw a batter turn around and complain to an umpire. Sure they may have verbally scolded an ump, but always while facing the pitcher.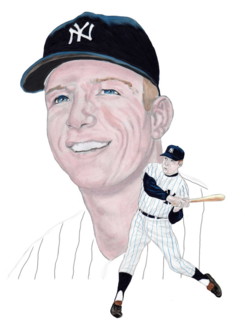 This batter that I mentioned is currently in his third Major League season. This year he will earn one million, seven hundred thousand dollars. That's more than Mickey Mantle ($1.128 Million) made during his entire Major League career. His team has already signed him through the 2034 season. Starting in 2029, he will be making thirty six million dollars per season!
The rule changes that have taken effect or that have been proposed drive me crazy, too. Seven inning double headers? Really? I remember when we used to go to double headers, we got two nine inning games for the price of one. Now you have to pay for both games.
How about starting extra innings with a runner on second base? You would think that for what a ticket to a game costs that extra innings would be a bonus for the fans.
I've never been a big fan of the designated hitter either but it looks like it will eventually become the norm in the National League also.
Baseball is experimenting in independent leagues with an electronic strike zone. No home plate umpire? Who are the players going to get angry with?
The Commissioner of Baseball, Rob Manfred, is considering moving the pitching mound back. They haven't decided how far but one suggestion is two feet. If this happens, the first thing we can do is rip up the record books.
The reason for the mound change, according the the commissioner, is because strike outs are out of control and averages are down. So far this season, 2021, according to Baseball America, thirty percent of all at bats end with a strike out, a walk or a home run. Maybe batting coaches should teach hitters to hit with two strikes.
We were always taught that when you have two strikes, you choke up a little, shorten your swing and just try to put the ball in play. Not today. Players are still swinging from their heels with two strikes. Partly, I think, because home runs are where the money is.
Think about it. A left handed batter walks to home plate and digs in. The third baseman moves over close to second base and all the other infielders swing to the right side of the infield. And what does the hitter do? He grounds out to the right side! I don't get it.
Teams now think it's great when a batter hits thirty five or forty home runs. Even if that batter only hits .250 and strikes out two hundred times. I don't think that's a bargain. How many times during the season does that player have a chance to drive in a runner with a base hit but strikes out because he's still trying to reach the seats? A strike out does nothing to help the team.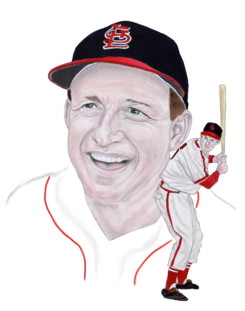 Stan Musial played twenty two Major League seasons. He only struck out 696 times! That averages out to 31.6 times per season. And he still hit 475 home runs and drove in 1,951 runs. Oh, and he batted .331 for his career.
The player I mentioned at the top of this article currently has struck out ninety nine times this season and we are only a little past the half way mark. For his career, so far, this batter has struck out 270 times. That's about a third of Musial's total and he's only in his third season.
The famous hitting instructor Charlie Lau always said that he'd rather see the guy at the plate in a crucial situation, that hits over three hundred and strikes out less. Even if he doesn't hit many home runs. This guy is more likely to drive in a run or at least advance a base runner. You know, help his team.
Another proposed change is the consideration of making the bases larger thus cutting the distance between the bases. This is supposed to encourage more stolen bases. I doubt that players of today's game even know when it's a good situation to steal.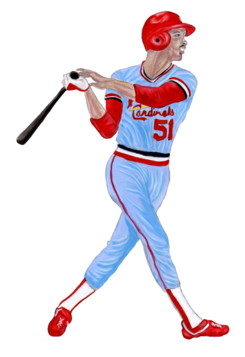 Fans my age remember the St. Louis Cardinals of the 1980's. Three times they went to the World Series. Manager Whitey Herzog built his team on pitching, defense and speed.
In 1985 the Cardinals lost to the Royals in the World Series. Thanks largely to a controversial call in game six. Jack Clark led the team that season with twenty two home runs. St. Louis only belted eighty seven home runs all season.
They had five players that stole over thirty bases. Their team earned run average was a respectful 3.10 and their fielding percentage was .983.
"Get em on, get 'em over, get 'em in" , was Herzog's moto. He didn't sit and wait for somebody to hit a three run homer. They manufactured runs by putting the ball in play, moving a runner to third with nobody out, bunting, hit and run plays. Constantly putting pressure on the opposition. We don't see much of that type of baseball anymore.
I saw an interview with Hall Of Famer Frank Robinson a few years ago. He said when he played for Manager Earl Weaver, it didn't matter who you were, you better get the runner on second base to third base with nobody out. When is the last time you saw that?
Major League Baseball says it's because fans want to see home runs. Maybe that's true, but I don't think fans enjoy seeing a player who earns over thirty million dollars per season, strike out almost two hundred times.
The Cardinals style of play was exciting to watch. Every time I watch the highlights of the previous day's games, it looks like home run derby. Recently the first four highlights they showed of a particular game were all home runs. Now I like to see home runs like everyone else, but I also enjoy watching the game played the way it's supposed to be played.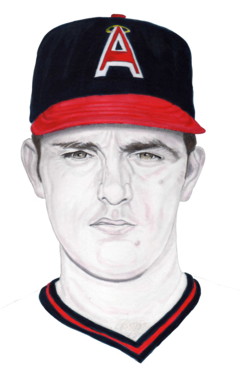 And don't even get me started on pitch counts. In 1974, Hall of Fame pitcher Nolan Ryan threw 235 pitches in thirteen innings. Granted, that was a lot of pitches even back then. But now, the bullpen is warming up as the starter nears one hundred pitches, even if that pitcher is doing well.
According to the MLB website, a quality start is when a pitcher goes at least six innings and gives up three or less earned runs. Really? It doesn't even mention winning the game.
A quality start used to be when a pitcher started the game, finished the game and won the game.
Speed up rules are nonsense , also. Who cares how long a baseball game takes? That's the beauty of baseball. No more four pitch intentional walks. Pitchers aren't programmed to purposely throw out of the strike zone. How many times have we seen an errant pitch during an intentional walk? And if there is a runner on third base, he could score. Now you just tell the umpire and he sends the batter to first base.
Cutting down on the commercial time between innings would help speed the game along. Even if the average commercial break is two minutes between each half inning, that's a total of thirty six minutes.
MLB is actually looking into less commercial time. The problem is that it would cost millions of dollars in revenue over the course of the season. We can't have that.
I could go on and on about today's game. Players today don't seem to have the same devotion for the game itself. As long as they can squeeze every penny they can out of it. They don't seem, to me, to be as grateful to be a Major League player.
Copyright 2021 www.famousbaseballplayers.net

All Rights Reserved.