Greg Luzinski Swing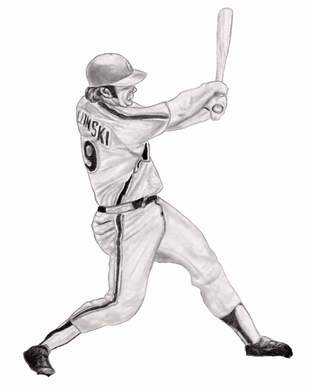 The Greg Luzinski swing. Greg Luzinski was another classic power hitter. The Bull finished with 307 home runs.
Greg had a very short, compact, "right to the ball" swing.
He held his bat upright and managed to keep his 225 pound body weight back during his swing.
He hit against a firm, front leg and rolled his wrists after contact.
Luzinski's head was still and he didn't have much movement during his stance, before his swing.
Greg was a big, strong hitter who knew how to get the most out of his body.
This former first round pick of the Philadelphia Phillies hit home runs in the big leagues for fifteen seasons, ending his career as the designated hitter for the Chicago White Sox.



Return From Greg Luzinski Swing To Baseball Swing