Harry Caray Microphone

Legends
Harry Caray Hand Painted Microphone.
This Microphone Has Been Sold. Order A Similar Microphone Below.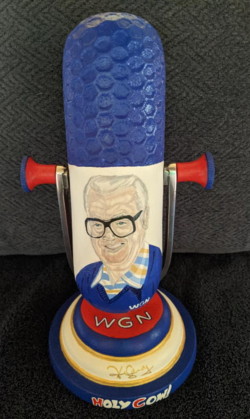 My hand painted Harry Caray portrait, trimmed with Chicago Cubs colors. Click here for a closer look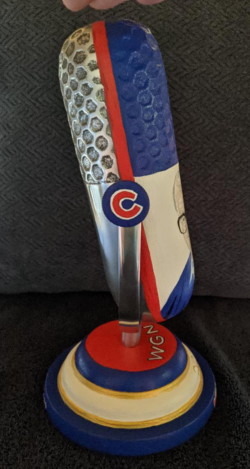 The knobs are painted Cubs Blue and Red with the Cubs "C". And a red stripe on each side to make the colors "pop".
The base has "WGN" in Cubs colors. Also Harry Caray's simulated autograph in gold. And his famous "Holy Cow!"
The back of the base has "1 of 1", my signature and the date this microphone was finished.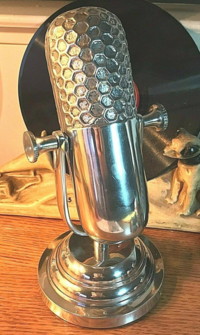 This is not a working microphone. It's an aluminum, microphone sculpture.
Contact Me To Order A Similar Microphone.

$495.00

#hcm

Shipping Is Free Within The Continental U.S.(Add $15.00 For International Shipping).
Copyright 2021 www.famousbaseballplayers.net

All Rights Reserved.