New Rules

First let me say that I am a traditionalist when it comes to baseball. So I'm definitely not a fan of Major League Baseball's new rule changes. Especially the pitch clock.
The other day I was watching a spring training game between the Atlanta Braves and the Boston Red Sox. The score was six to six in the bottom of the ninth with the Braves at bat. The bases were loaded with two out and a full count on Braves short stop Cal Conley.
I knew about the pitch clock but I was about to find out something I didn't know. Conley got into the box as the pitch clock ticked down. When the clock got to eight seconds, home plate umpire, John Libka, called time out, pointed to the clock and called strike three on Conley.
I don't know whether Conley knew the entire rule because he turned around and put his hands out to ask what he did wrong.
Apparently, the rule says that the batter must be in the box and "alert to the pitcher" by the time the clock gets to eight seconds. The umpire said that Conley was in the box, but ruled that he wasn't alert to the pitcher.
So Conley was called out with the bases loaded and two outs in the bottom of the ninth. And since we can't have extra innings in spring training, the game ended in a tie.
What Einstein created this rule? Can you imagine a World Series or playoff game where the same thing happens? The whole world seems to me to be backwards and now it has seeped into baseball.
While I was watching the game, I realized I was focusing my attention more on watching the pitch clock than I was watching the game itself. Our nice, leisurely game has become a little more tense with this hurry up attitude.
No more shift. I always thought the shift was crazy when it started anyway so I'm not unhappy that it's done for. But I still think it should be up to the manager. Maybe if Major league hitters could hit to all fields like our heroes from the good old days of baseball, the shift problem would have disappeared on it's own.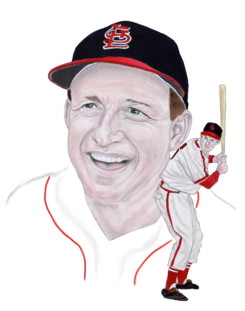 If the shift was employed against guys like Willie Mays, Henry Aaron, Roberto Clemente and Stan Musial, I can guarantee you that their lifetime batting averages would have been much higher.
I saw an interview many years ago with Hall Of Famer Frank Robinson. He said that when he played for the Baltimore Orioles, manager Earl Weaver insisted on playing good fundamentals. Robinson said it didn't matter who you were, with nobody out and a runner on second base, you better get that runner over.
Who does that anymore? I see it all the time. Runner on second and the big right handed batter grounds out to the left side.
There was a representative from MLB on the MLB Network a few days ago. He was explaining that the pitchers are so good now, that hitters aren't capable of hitting the ball the other way. What? That doesn't even make sense. Seems to me that if the pitchers are so good, that it would be harder to pull the ball.
The bases are going to be three inches bigger this season. It's to promote more stealing. Maybe instead of making it easier to steal, players should watch footage of the great base stealers of the past. Guys like Ty Cobb, Ricky Henderson, Lou Brock and Joe Morgan didn't seem to have a hard time stealing.
I guess my point is that it seems like MLB is trying to make the game easier. If a player breaks Ricky Henderson's 1982 single season stolen base record of 130 (actually Hugh Nicol stole 138 bases in 1887), will they put an asterisk in the record book because the bases are three inches bigger?
Thank God it looks like they are doing away with the rule that puts a runner on second base to start extra innings.
What about the new intentional walk rule. The pitcher doesn't have to throw four wide ones. How many times, over the years, have we seen pitchers struggle to throw four intentional balls? Pitchers aren't geared to do that. And with a runner on third base, it could turn into a run.
I recall the 1972 World series. Johnny Bench was batting and had a full count. The Oakland A's manager, Dick Williams, came out to talk to his pitcher, Rollie fingers. Williams pointed around the infield and held up four fingers, meaning he was informing his infielders that they were going walk Bench.
Oakland's catcher Gene Tenace went back to his position and put his right arm out. The usual signal for an intentional walk. Fingers fired a fast ball right down the middle for strike three on Bench who just stood there. It was one of the cleverest, most awesome plays in World series history.
Don't even get me started on the designated hitter. This rule has only increased run production by a fraction of a run. Probably because the worst hitter still bats ninth. Maybe if they made the DH bat ninth it would increase production.
Another reason I don't like the DH is because it makes the manager's job easier. Suppose you're a manager. It's the seventh inning and your club is down by a run. You have a runner on second base with two out and your pitcher, who is throwing a great game, is up. Do you leave him in because he is your best pitcher and it's a tight game? Or do you yank him for a pinch hitter because you want to score the tying run? That has always been one of the biggest decisions a manager has to make. Not anymore.
All these rule changes are being implemented to speed up the game. Who cares how long the game takes. That's the beauty of baseball. They used to call extra innings, bonus innings. Just like back in the day a double header meant you got to see two games for the price of one. Now you have to pay for both games. Maybe the should cut the amount of time during a game spent on commercials.
The new rules also say that if a catcher is batting and ends the inning, there is no penalty if it takes time for him to get his catcher's gear back on. The rule states that "common sense" will be used in situations like that. Common sense? Wonder why they call it "common".
Copyright 2023 www.famousbaseballplayers.net

All Rights reserved.