Vin Scully Microphone

"Legends" Vin Scully, hand painted microphone.
This Microphone Has Been Sold. Order A Similar Microphone Below.
My hand painted, Vin Scully portrait, trimmed with Dodger's colors. Click here for a closer look.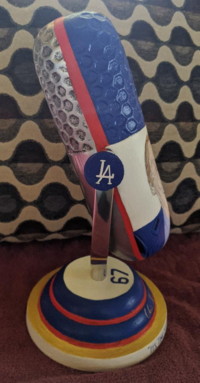 The knobs have my paintings of the Dodger's "LA" and "Brooklyn" logos. And a red stripe on each side to make the colors "pop".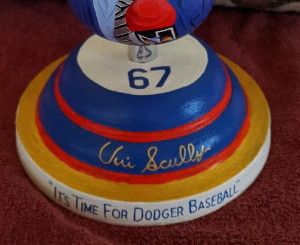 The base has Vin Scully's reproduced signature and his famous, "It's Time For Dodger Baseball".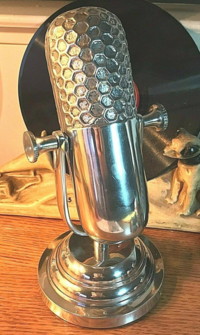 This is not a working microphone. It's an aluminum, microphone sculpture.
$495.00
Shipping Within The Continental U.S.(Add $15.00 For International Shipping).
#vsm
Back To My Home Page
Copyright 2020 www.famousbaseballplayers.net

All Rights Reserved.