I've started a new line of hand painted baseballs. Famous Moments In Major League Baseball. These hand painted baseballs will all feature famous moments in Major League Baseball history.
First up is Roger Maris' 61st home run on October 1, 1961 off of Tracy Stallard to pass Babe Ruth for the all time single season home run crown.
Each baseball will feature the player's hand painted portrait on the front of the baseball. The "Famous Moment" will be on the reverse side.
The third side will be my hand painted team logo, and the fourth side will have some text describing the famous moment.
As always, the player's name will be hand painted across the top of the baseball. The bottom of the ball will have my signature along with the date the baseball was completed, trimmed with gold.
Some of the Famous Moments baseballs I have planned are Bill Mazeroski's famous 1960 World Series walk off home run.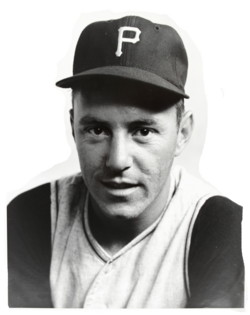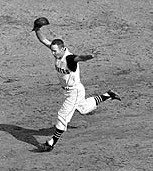 Also, Bobby Thompson's shot heard "round the world" in 1951. Don Larsen's perfect game in the 1956 World Series. Hank Aaron's 715th home run in 1974.
Kirk Gibson's game one walk off home run in the 1988 World Series. Reggie Jackson's three home runs in game 6 of the 1977 World Series.
Ted Williams last at bat. Harvey Haddix's ten inning perfect game that wasn't.
These are just a few of the hand painted, Famous Moments baseballs I have planned. If you have a request for a Famous Moment please let me know.