Little League Footballs

$150.00
Your son on a football. This is a real, full sized football.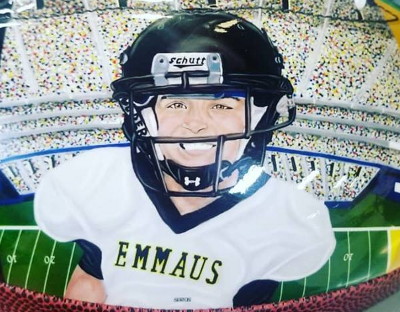 The front of the football will have my painting of your son with the football field behind him.
His jersey number to the left.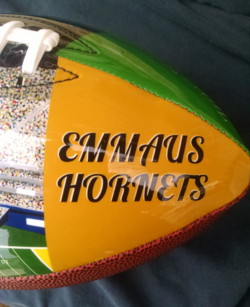 Team name to the right.
The back of the football will have my painting of your team logo and slogan(if any).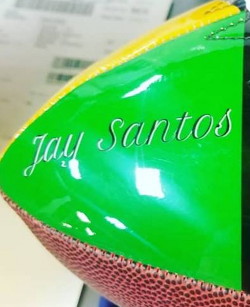 Your son's name to the left.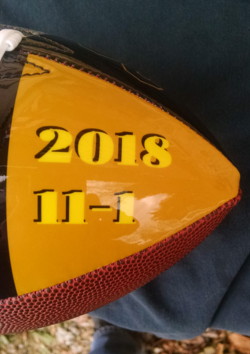 Team record to the right. All in your team's colors.
Here's What I'll Need From You
All the artwork on your football will be personally done by me. Then reproduced on the football. Each football has a beautiful shiny finish and is safe to handle.
Your football will be delivered to you directly from the company that reproduces them for me. This is done so I can offer Free Shipping.
$150.00
#pwf
Contact Me To Order Your Football
Shipping Is Free Within The Continental U.S.
Please Allow 3-4 Weeks For Delivery.
Happy Customer!
Copyright 2018 www.famousbaseballplayers.net

All Rights Reserved.