The Natural Baseball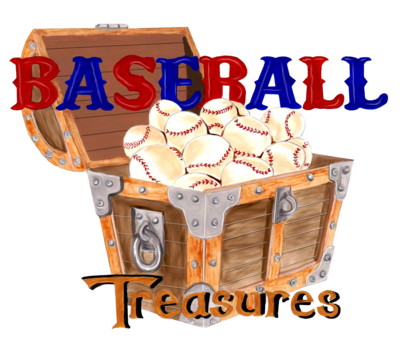 This Baseball Treasures "The Natural" Baseball features my original paintings.
This Baseball Is Available.
Side one has my close up painting of Robert Redford as Roy Hobbs. Click here for a closer look.
Side two has another of my paintings of Hobbs. Click here for a closer look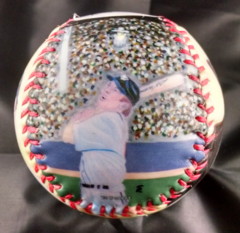 Side three has my painting of Roy hitting his home run with his girlfriend Iris(Glenn Close) standing in the crowd. Also my initials. Click here for a closer look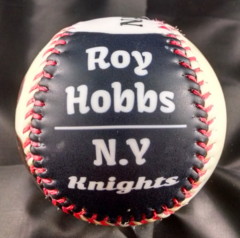 Side four has "Roy Hobbs/N.Y. Knights.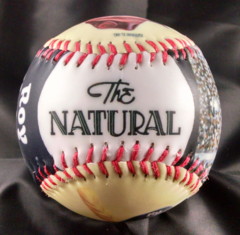 Side five, which is the top of the baseball, has my hand painted "The Natural".
Each Baseball Treasure has a beautiful, shiny finish and is safe to handle.
$34.95

#natural

Please Allow 3 Weeks For Delivery

Contact Me To Purchase This Baseball or click on the Add To Cart button below to use your credit card and Pay Pal.

Shipping is FREE within the Continental United States. Please add $15.00 for International Shipping when ordering (Includes Hawaii and Alaska).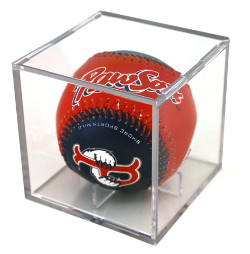 Add A Display Case For Only $5.00.
Copyright 2018 www.famousbaseballplayers.net

All Rights Reserved.